Natures Energy provides a natural way to absorb the nutrients you and your baby need. This prenatal blend offers a rich mixture of vitamins and minerals to keep you both safe and strong. A 32 Oz. Bottle lasts you an entire month.
Buy Now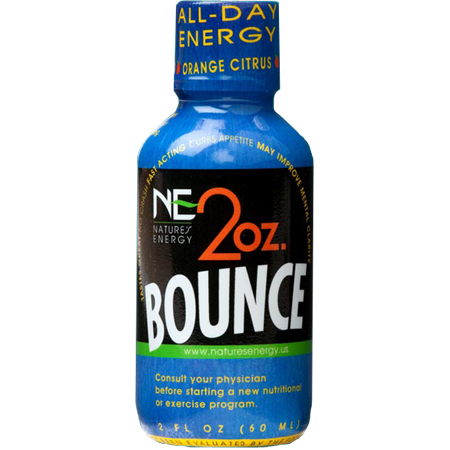 Looking for an energy boost? Try 2-ounce Bounce, the traditional energy shot from Nature's Energy packed with B-vitamins and ginseng to re-energize your day. Now in delicious citrus flavor!
Buy Now
NE Mineral Complex contains a blend of 72 organically sourced trace minerals designed for enhanced bioavailability. The supplement can be taken once daily for nutrition, or used before or after a workout as a natural electrolyte replacement. Now available unflavored, or in tropical and antioxidant flavors!
Buy Now